Latest News And Events
York, June, 2014
CAGEKID study final conference. Presentation of results, and future plans.
Prague, March, 2014
IARC K2 study meeting. Participant froom 8 countries and 15 investigational sites.
Belgrade, April, 2013
Visit from IARC officials. Audit of Clinical institutions and staff in Serbia who are working in two studies K2 and LUN.
Belgrade, January, 2012
IARC decide to conduct new study in Serbia, coordinated by IOCPR and realized by Clinical Center of Serbia. LUN Study will focus on Early stage non-small cell lung cancer. more...
Lyon, September, 2011
Annual meeting in International Agency for Research on Cancer about K2 study.
Brussels, June, 2011
Participation in EU P2P Study Tour - Supporting CSOs fighting against cancer. more...
Inspirational Quotes...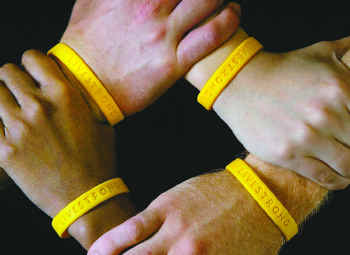 Every area of trouble gives out a ray of hope; and the one unchangeable certainty is that nothing is certain or unchangeable.
John Fitzgerald Kennedy
There are only two ways to live your life. One is as though nothing is a miracle. The other is as though everything is a miracle.
Albert Einstein
Don't count the days, make the days count. Muhammad Ali more...
Projects & Donations
It is very important for scientist to have support for research. We also use donations to organize activity on education of people involved in fight with cancer. If you want to be part of support to our projects give us a call.
Our organization is always open for collaborations. We are ready to coordinate projects related to cancer research and education. more ...
Read more
Our Mission Statement
International Organization for Cancer Prevention and Research is a non-profit organization with the goal to educate people on public health and prevention and to facilitate research on envronmental and genetic causes of cancer.
Education of individuals, organizations and government institutions on cancer prevention and the importance of reducing exposure to environmental risk factors on overall health are our primary and most important goals.

We have established collaborations with the leading clinical, scientific and educational institutions in the European Union, Balkan area of Europe, and the USA. Through building network of doctors and scientist gathered around research studies we establish collaborations with the leading research institutions, thus connecting people worldwide. more ...
Read more