TS-MOD D.o.o.
Đorđa Stanojevića 9B/17
Novi Beograd, Srbija
Welcome! This is the official web page and online catalog of company TS-MOD D.o.o. from Belgrade, Serbia. Our company is the importer, wholesaler, and authorized distributor of the leading world brand names in the field of small domestic appliances, home electronics, electric and handy tools, cookware, and, more recently, household healthcare program. We started with household appliances business in 1995. With the experience we gained through all these years we are proud to claim that our company is one of the leading Serbian companies for distributing products of worldwide-recognized brand names, such as Tefal, Rowenta, Moulinex, Krups, Black&Decker, DeWalt, Kopp, Philips, and Hawaii Noni Connection. The products we are importing and the companies we are representing are present through our network in every Serbian city.

Our logistic center is located in Belgrade's port on Danube river, where we have the central warehouse and the fleet of vehicles ready for daily deliveries to members of our distribution network in every part of the country. The company is centrally-located in Serbian capital, Belgrade, and we have offices in the southern city of Čačak and the northern city of Novi Sad.
Registration of company TS-MOD (APR)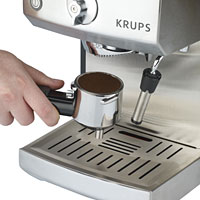 Basic information:
Phones: + (381) 11 630 23 00, 630 23 10
Fax: + (381) 11 630 25 01
Email: office@tsmod.com
Date: 31.03.1993.
Ownership: Private
Identification number: 06892094
Registration number: 01106892094
PIB: 1008223232
Bank account: 160-6522-07
Bank account: 375-633-45